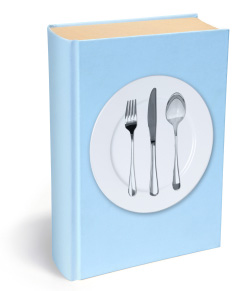 cookbook roundup
Recipes for less
Of all the Thanksgiving traditions, the most fun is definitely chowing down on a feast fit for royalty. Thanksgiving dinner has everything you could possibly want to eat, and plenty of it. But multiple courses for everyone in your family can add up quickly. Luckily, we've found four cookbooks with delicious recipes that won't break the bank.
The Frugal Foodie
Chef Lynette Shirk knows that just because you have a budget doesn't mean you want to compromise the quality of your food. That's why she created fantastic recipes for the frugal foodie. Included in this cookbook are recipes for drool-worthy casseroles and even an "Exponential Chicken" that uses the meat in five different courses. Grab a copy of The Frugal Foodie for your Thanksgiving dinner this year and watch your savings skyrocket.
Family Feasts for $75 a Week
The title says it all. This cookbook was made for Thanksgiving and its family-style feast. The recipes and tips in this cookbook were compiled by Mary Ostyn, who feeds a family of 12 every week, so you know they are tried-and-true solutions to reducing your grocery bill. On top of great recipes for Thanksgiving dinner, Ostyn offers time-saving tips for food preparation. This means more time spent with the family, which is what Thanksgiving is all about.
Taste of Home: Dinner on a Dime
If you want a mouthwatering Thanksgiving dinner with all your favorite comfort foods that doesn't cost an arm and a leg, look no further. Taste of Home is your ultimate cookbook for easy-to-assemble, economically savvy dinner dishes. They've even added some great budget-friendly dessert items (because, let's face it, dessert is the most important part of any meal).
EatingWell On A Budget
The only thing more important than your budget when preparing your Thanksgiving meal is your health. EatingWell knows this and has provided a cookbook that caters to both concerns. This book shows you how to make nutritious dinners for everyone in the family without spending more than $3 a person — that's serious savings! And no matter which cookbook you choose, we guarantee your tummy and your wallet will thank you.
More money-saving meals
Top 10 healthy — and budget-friendly — foods
Ways to save money in the kitchen
Budget-friendly party menus