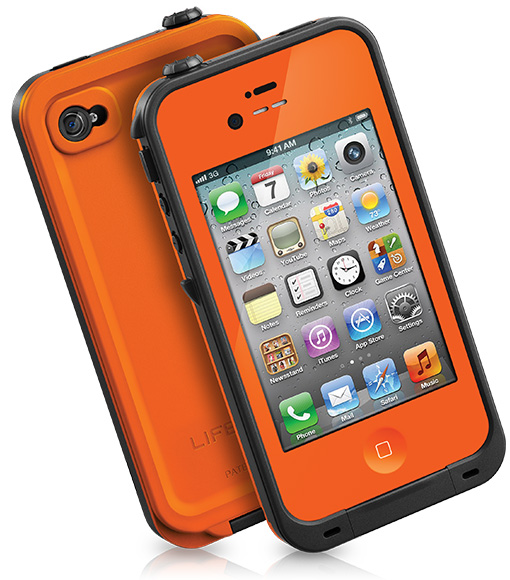 product review
Waterproof protection without
the bulk
Costing $70 to $80, the LifeProof iPhone case is one of the pricier cases on the market. It's also one of the most protective cases on the market. We tested it out on a brand-new iPhone 4S to see how it performed during daily tasks — and yes, underwater.
When it comes to iPhone cases, great protection generally means a lot of bulk. On one hand, it's important to protect an expensive and fairly fragile phone against scratches and damage. On the other hand, who wants a phone that's too bulky to slide into a pocket? LifeProof claims to solve this problem with its innovative slim case that's waterproof, dirt-proof, snow-proof and shockproof. We put it to the test.
A slim alternative to thick waterproof cases
At first glance, the LifeProof case for the iPhone 4/4S looks way too flimsy to offer protection. It's very light and flexible. LifeProof.com has some helpful (and necessary) tutorials to show users how to assemble and water-test the case. Even after water-testing it for an hour, I have to admit I was pretty scared to dunk my phone in water. But the case proved seaworthy, or at least bowl-of-water-worthy, so I felt safe using it under the water in a swimming pool, where I was able to take photos. Despite looking slim, it passed the test and has protected my phone from water and drops.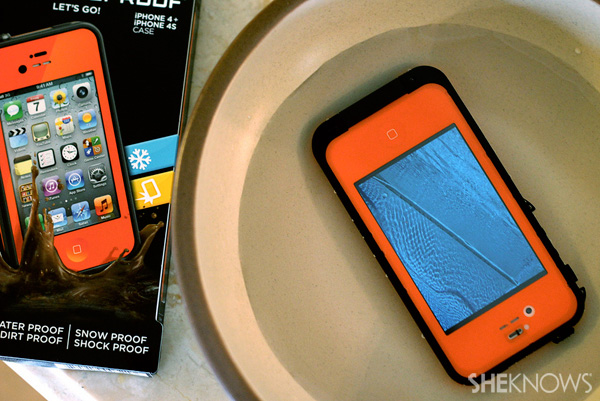 Taking the case on and off
Getting the case on and off of your iPhone takes a little patience, but if you follow the directions on the website, it's very straightforward. Considering that the case provides serious protection for your phone, the extra time dealing with latches and seals is well worth the effort. I've taken the case on and off several times, and with each time it gets easier. The most important thing to remember is to inspect the case very carefully each time you install it, to make sure it's clean and latched tightly.
Sound quality and charging
With the LifeProof case, you have to use iPhone chargers. If you want to use third-party docking stations and accessories, you need to buy an adapter from LifeProof. You also need to use the waterproof headphone extender provided with the case. I don't use a docking station, so this wasn't an inconvenience for me, but if you regularly use a dock charger or speaker, you'll need to buy the dock connector for $30. The sound quality from the speakers sounds great, but some of my callers reported my voice sounding tinny. I gave LifeProof a call and they advised me to make a slight adjustment to fix the problem.
Is it worth the price?
My iPhone goes with me everywhere, from the bathtub to poolside. The waterproof and shockproof elements of this phone are exactly what I need. As a clumsy iPhone user, I'm happy to have the protection without sacrificing style or slimness. I'm a huge fan of the variety of colors, and I love that my orange case stands out when I invariably misplace my phone in my house. The performance of the case and the attentiveness of LifeProof's customer service reps make LifeProof a best buy for me.
Where to buy
Beware fake LifeProof cases floating around on Amazon.com and eBay. If you see a discounted case, it's a fake. Stick to authorized retailers like Best Buy, Target and Radio Shack or buy online at LifeProof.com. Cases are available in a variety of bright colors for the iPhone 4, iPhone 5, iPad and iPod Touch. LifeProof offers a range of accessories including a lifejacket to make the phone float, an armband and a bike mount.
More gadgets
How to save money when shopping for a new computer
Technology that takes care of your pet
Kitchen tech we love in 2013