These summer styles will keep every dad looking hot all summer long!
1
Khaki shorts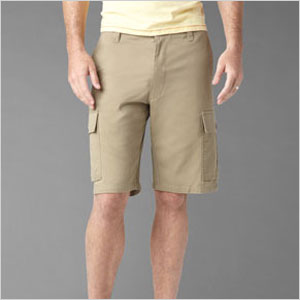 When the temperature starts rising, those long jeans just have to go. It's hot, they're heavy — not a good combination. Learn from the mistakes of generations past and skip the cutoffs. Instead, rock out a pair of khaki cargo shorts like the Cargo Short by Dockers in British khaki (Dockers, $50). They're cool, comfortable and full of extra storage space in the leg pockets. Dress them up with a polo or light blazer or down with a simple tee.
2
Classic tees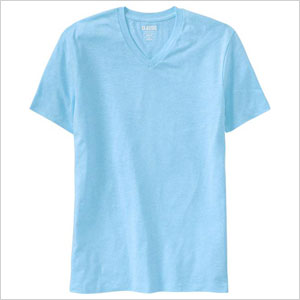 C'mon, Dad. You're a role model for a new generation now. Don't you think it's time to ditch the old T-shirts with the cheap one-liners scrawled across the chest? We do! Instead, pick up a few Classic Tees from Old Navy (starting at $6). You can choose from crew-neck or V-neck shirts and solid colors, patterns or stripes. Dress them up or dress them down — you'll look classic (and be comfortable) either way.
3
Sandals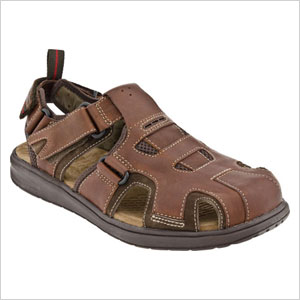 Those flip-flops are great when you're poolside, but please don't wear them everywhere you go this summer, Dad! Pick up a nice pair of sandals, boat shoes or low-top sneakers to wear when you hit the town. Your lady — and your kids — will thank you for it! We love the Un.Vincent by Clarks (Zappos.com, $120), but your options are nearly limitless. Go black or brown, straps or slip-on, open toe or closed.
4
Headgear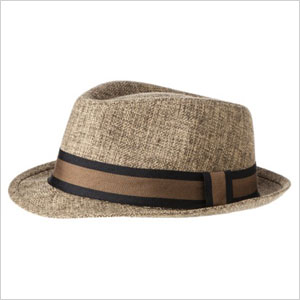 Hats are a must in the summer months to protect your head and face from the sun's harmful rays. Plus, they're a fun way to accessorize and show your style. Steer clear of the baseball caps, though. They're a little too high school for a hip dad like you! We love Target's Pork Pie Fedora in brown (Target, $17). It goes with anything, and it's easy on the wallet. Perfect combo!
5
Swim trunks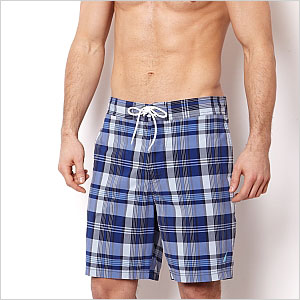 Once summer rolls in, you have to be ready to hit the pool or beach at a moment's notice. Do it in style with these crystal blue Marine Plaid Swim Trunks by Nautica (Macy's, $55). They're bright enough to catch the eye but classic enough to wear with a T-shirt off the beach.
6
Shades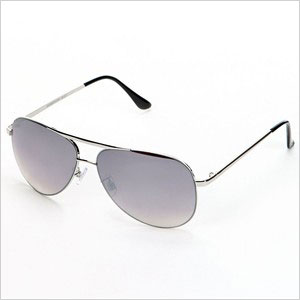 You're so hot, you've got to wear shades! Aviators are all the rage this summer, so pick up a pair. These Helix Aviator Sunglasses (Kohl's, $28) are perfectly in style, and they're so easy on the wallet that you can buy a pair in every color.
More from SheKnows
Shop this accessory: iPhone wallets
7 Gifts for coffee lovers everywhere
How to find deals on handmade goods