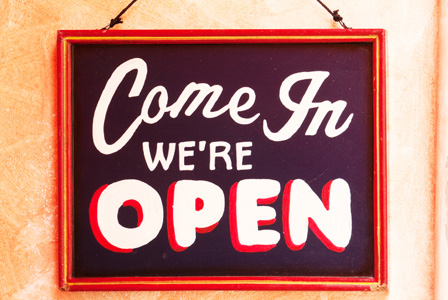 If you're gearing up for Black Friday, you need a game plan. Pick a few stores that you want to hit, and then create a schedule based on the retailers' opening times.
Black Friday store hours
Here is a list of 20 major retailers and their Black Friday opening hours, along with any special promotions. Many of these were compiled by Coupon Sherpa, but we also added some favorites of our own.
Ace Hardware — Midnight Friday
Save $80 on Craftsman 190 piece Mechanic's Tool Set.
A.C. Moore — 5 a.m. Friday
Free $5 gift card to the first 100 customers.
Bealls — Midnight Friday
First 100 customers per store have a chance to win a 16 GB WiFi Tablet, $100 gift card or $5 Bealls Bucks.
Best Buy — Midnight Friday
Best Buy will distribute entry tickets up to two hours before midnight.
Big Lots — Open Thanksgiving Day and 6 a.m. Friday
Special deals Thursday from 7 a.m. to 8 p.m. Black Friday deals begin at 6 a.m. Friday.
Cabela's — 5 a.m. Friday
Doorbuster deals from 5 a.m. to 10 a.m. Friday.
Half Price Books — 7 a.m. Friday
First 100 people per store receive a tote bag and $5 gift card, one tote bag will contain an $100 gift card.
JC Penney — 6 a.m. Friday
Team members will give away 80 million free buttons with 7 digit codes to enter online for a free gift.
Kmart — 8 p.m. Thursday
Save $222 on a Proscan 50″ LCD 180p HDTV during doorbuster hours.
Macy's — 12 a.m. Friday
$10 rebates on your choice of kitchen electronics.
Office Max — 6 a.m. Friday
Receive a free $25 Office Max gift card with purchase of a Kindle Fire HD.
Kohl's — Midnight Friday
Everyone gets $15 Kohl's cash for every $50 spent.
Old Navy — Midnight Friday
Free Super Mario Bros. U game with $40 purchase.
Rite Aid — 7 a.m. Friday
Take advantage of many buy one get one free deals on Black Friday.
Sears — 8 p.m. Thanksgiving Day and 4 a.m. Friday
Take 35% off all Kenmore Elite appliances with your Sears card (Thursday only).
Sports Authority — 5 a.m. Friday
First 80 people in line at each store receive Bonus Bucks valued between $10 and $500.
Staples — 5 a.m. Friday
Early-bird specials from 5 a.m. to noon Friday.
Target — 9 p.m. Thanksgiving
Take 5% off price with the use of the REDcard.
Toys "R" Us — 9 p.m. Thanksgiving
More than 150 doorbuster deals beginning at 9 p.m. Thursday.
Wal-Mart — 8 p.m. Thanksgiving
Wal-Mart will deliver all your purchases for you. Ask a sales associate for details.
More about Black Friday
Black Friday deals that start on Thanksgiving night
Energy foods to help you survive Black Friday
5 Ways to improve your Black Friday experience